To those mare owners breeding to Spotz Farm American Saddlebred Stallions - RWC The Knight's Reflection and Wing A Prayer,,
The following suggestions and information are offered to help us and you insure that your mare is in her best breeding condition. The suggestions in no way take the place of veterinary consultation, but hopefully, will provide a guide for the breeding season just ahead.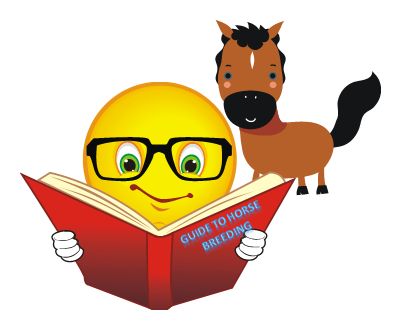 1.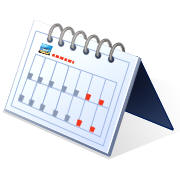 Get yourself a Calendar just to keep track of your mares cycles so we are on the same page. You are going to have to count days and make vet appointments in advance.

2.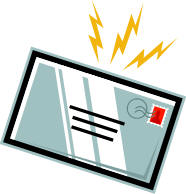 Please return all paperwork to us and make your scheduling as requested by us. When you call, please remember that we are on Pacific Standard Time and calls before in the evening will be appreciated. (I go to bed with the chickens and get up with them too). All breeding fees and collections fees and deposits are due in advance. No shipment will be made without payment. We are using Pay Pal Credit Card Services and you will need to set up a charge account with them to charge your services. We will also need a Federal Express account for you. Just call them at 1-800-GOFEDEX. Just take a few minutes. Now we are ready to ship!

3.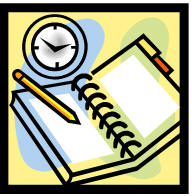 24 Hour notice for Semen is REQUIRED! We collect Monday, Wednesday and Friday ONLY. The reason is, that our stallion would be "four legs up" if we collected every day and the semen quality would be impaired.

4.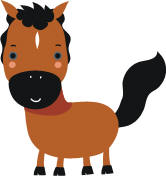 Tease your mare on a regular basis. An open mare should begin to cycle regularly usually at least by the month of April and will most likely begin to have regular heat cycles which will be noted every 15 to 21 days with ovulation occurring approximately EVERY 21 DAYS. Day one is the first day of the heat cycle which usually lasts 5-7 days. So much depends on outside influences but regular teasing and veterinary exams will help insure that you catch your mare's ovulation.

5.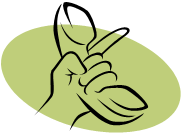 Call us and your veterinarian on the FIRST DAY of your mare's heat cycle and have her palpated as advised by your vet. Unless circumstances warrant otherwise, please call for semen when your mare has a 25-30 mm follicle. If possible the semen is shipped on a 35mm follicle. In order to stimulate ovulation and maximize conception, plan to use HCG as advised by your veterinarian - approximately on the 35 mm or larger follicle and 12-18 hours prior to insemination or just after. Ovulation will probably occur roughly as early as 24 hours after the injection placing ovulation in the evening or on the next day after insemination.
(Please Note: Follicles usually develop 3-5 mm per day.)

6.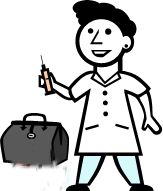 Mares should be cultured, especially if open and definitely if after three heat cycles she is still open. Make sure that your mare is up on all her vaccinations and has been wormed regularly (every two months recommended) prior to insemination. It is recommended that you check your wormers and with your vet to be certain that they are safe for a pregnant mare. Today, most are OK to use in the first trimester, but do check to make sure.

7.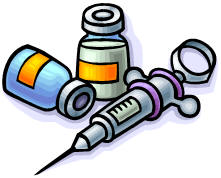 If you miss the ovulation, remember that you can short cycle your mare. Approximately 5 to 7 days after ovulation you may give her a prostaglandin/prostin shot and she should return to heat within 3-5 days. Again, speak with your veterinarian, but this is a well accepted practice. Also, please call to coordinate this shot with our calendar and schedule. Generally, mare given the "prost" shot on a Thursday will have a breedable follicle the following Tuesday. If the mare "reads the book" on breeding, you can make an appointment with your vet on that Monday morning, we can ship by Monday noon, and you can breeding her that Tuesday/Wednesday and we are done!

8.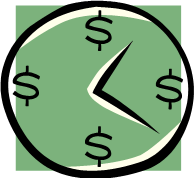 Timing is important. Please remember that we collect only on Monday Wednesday and Friday. We have mares ourselves and have used shipped semen - just like you, and we know that all mares do not cooperate with the schedule. However, please understand that we use the schedule to protect the stallionís reproductive and mental health. This is not an arbitrary schedule but one that has served that purpose well, while also successfully getting mares in foal.

All semen is shipped in an extender. When the semen arrives, DO NOT OPEN the Equitainer or Blue Clipper Box, until your veterinarian arrives to inseminate your mare. Your Vet will know to open bag/syringe and inseminate immediately. DO NOT WARM the semen. It is normal for semen to be cold and sluggish if examined under a microscope right out of the container, but as soon as it gets into the mare it will get warm, vitalized and start swimming with a determined purpose! Semen is fragile and is affected by light and temperature. The faster you can get it into the mare, the more sperm cells will survive this amazing process. Two doses will usually be included unless circumstances prevent. If needed, semen will stay vigorous and viable for several days IF you care for it properly - place the cardboard shipper or the specimen cup/syringes from the Equitainer - in the refrigerator protected from light. Remember, no matter what, if you don't breed the mare, she will not get in foal. As simple as this seems, it is true. I have received semen that appeared to be in hopeless shape and pleasantly surprised when the mare ckecks in foal. So inseminate the mare as soon as possible and then make your semen evaluations later. Every precious moment matters in the life and times of a hopeful sperm! There is an amazing amount of opinions about "motility" and "viability" of semen.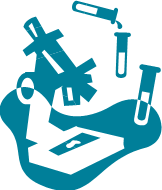 A lot depends on the person evaluating the motility under the microscope, how long the sample has been warmed up, from where the sample was taken (syringe tip, mixed from middle, or last drop after insemination, exposure to light, etc.) Apparent "low motility" can change within minutes and many factors must be taken into consideration before one should assume that their shipment has "low motility". Generally, we always keep back a "test sample" and check the same 24 hours later for quality control. In this way we can detect any problems with extender or shipping method. There are more hard feelings created by careless and/or "hurried" semen evaluations than I care to confess, so please consider all factors. It is always easy to "blame the stallion" for low motility. Working together as a "team" optimizes conception, so, let's all work together to make this miracle happen for all of us!

9.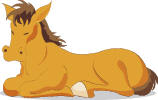 If your mare is in foal and you wish to breed her on the Foal Heat: Palpate her on the 8th day after foaling to check for a follicle. Most mares will ovulate on the 10-12th day after foaling. Short cycling is appropriate if you so desire. Wait until after the 10th day as a courtesy to your mare. This allows her to clean and repair.(A healthy mare will usually have another heat cycle 25 to 32 days after foaling -- palpate for follicle day 28/29.)

10.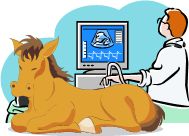 Ultrasound your mare on day @14-17 after ovulation and insemination. Notify us as to her status. This again helps insure that you will be on the schedule for the next appropriate collection period -- if needed.

11.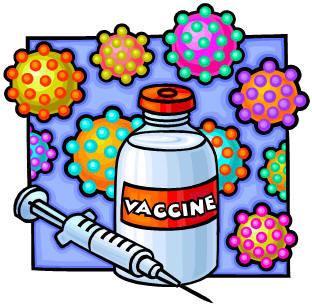 VERY IMPORTANT to help insure that your mare does not abort - Rhino pneumonitis inoculation - Months 3,5 7 and 9 of pregnancy.

12.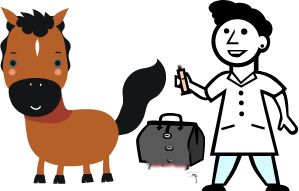 Preg-check mare @ day @ 23/25 to make sure that she does not have twins and that she is still in foal. Your vet may be able to remove one twin rather than loose both. Re-breeding a mare after 36-38 days of pregnancy is difficult due to her body changes. Discuss with your veterinarian the appropriate procedure if your mare slips her foal. Life is precious and whole process is amazing.

13.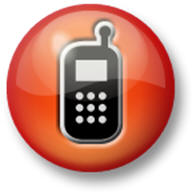 Post the following telephone numbers and give them to your veterinarian. Kit Calafato (858) 755-8033 Home or )541) 580-2327 Text Cell (note, the cell phone does not always have reception). Leave message and phone number. We are near by, just working with horses! We will be at the Collection Barn on collection days only from @ until . E-mail is also encouraged, but do not depend on leaving messages with a machine or on the phone - TALK to a person!!!

14.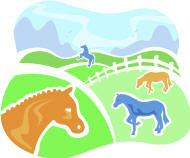 HAVE FUN!!! This is a very exciting adventure. We love our horses and you love yours and together we will be successful in breeding your mare/mares and enjoy seeing the foals arrive the following year!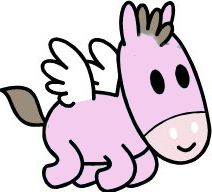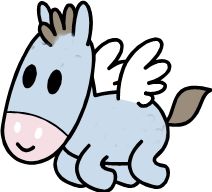 Kit Calafato
Spotz Farm
4764 Sun Valley Rd
Del Mar, CA 92014
858-755-8033
asbpinto@aol.com
www.spotzsaddlebredpintos.com